Relighting.us is an invitation for you to revisit your past and find the good that you experienced.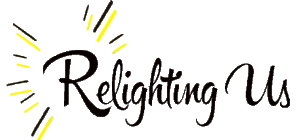 We can do this by sharing stories, photos or other memories we have of the good things in our past. Bring them back and relight them – share them! Doing this will help you to see and further enjoy the good that happened to you.
Relighting.us is meant to provide a venue for a therapeutic approach to overcoming the heartache of a loss. Specifically, a spouse, or a close person. It centers on the therapeutic use of restoring, in story form, fulfillment that took place in the past. And you are invited to submit your stories – they are your "relighting".
---
---
Here are the latest Relighting.us Stories that have been submitted. Read and relight!